Suderman Center for Assisted Living
Suderman Center for Assisted Living is located in a friendly residential neighborhood near Bethel College in North Newton, KS. Our community is the perfect choice for balancing privacy and fellowship, independence and assistance.
We invite you to join our close-knit community and experience an enriching lifestyle of assisted living with our attentive, devoted staff to assist you as needed with daily tasks, medication monitoring, and other services.
For more information on assisted living options, please contact the Senior Living Advisor Team at 888-388-7445.
Benefits
Personalized support
3 meals/day with all-day menu
Medication management
Housekeeping
Maintenance
Laundry
Utilities, including cable TV
Private bath with walk-in shower
Kitchenette with sink, refrigerator, and microwave
Individually regulated heating and air conditioning
Emergency call system
Wi-Fi in each apartment and throughout the building
Complete wheelchair accessibility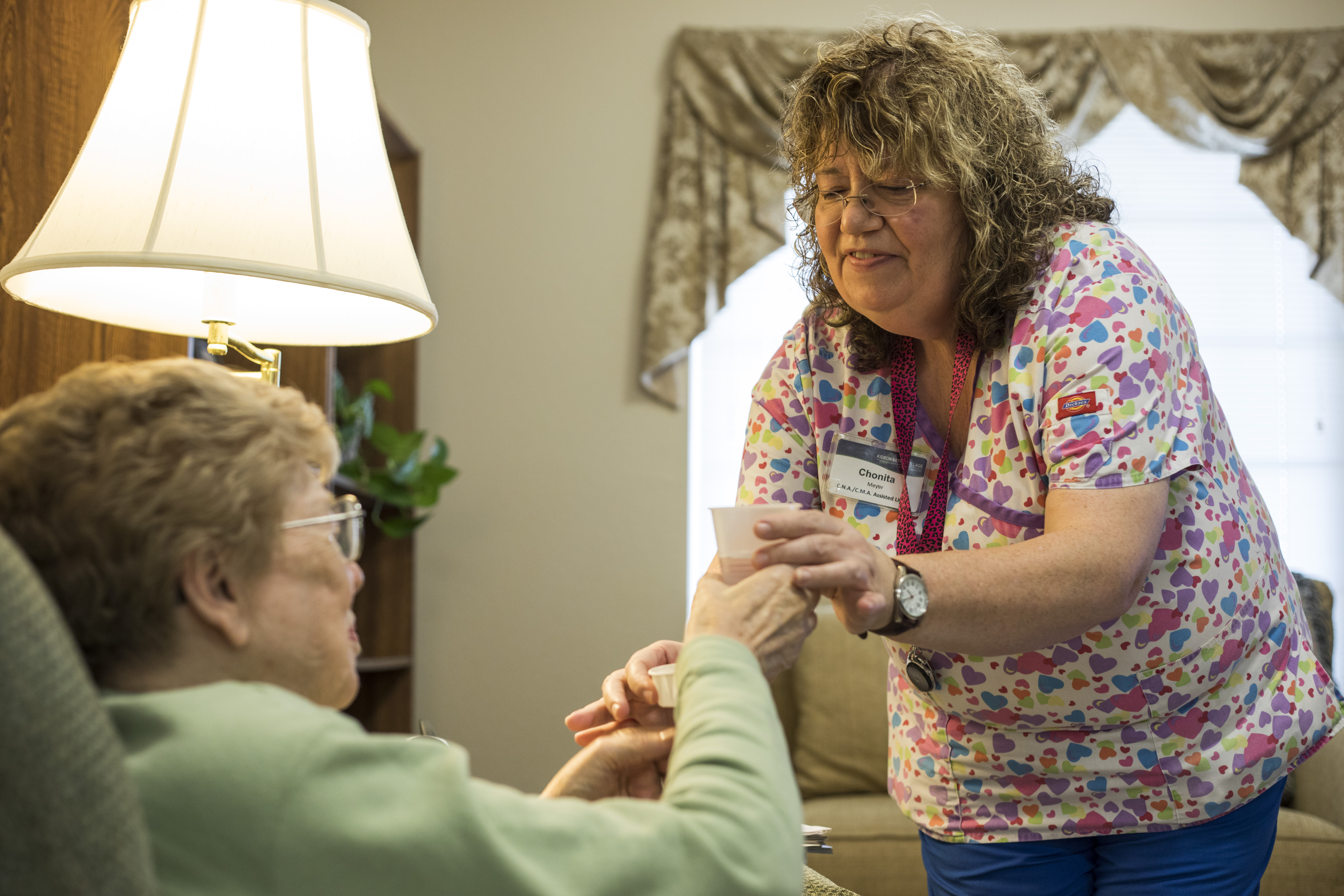 Services Available for an Additional Fee
Transportation
Physical therapy, occupational therapy and speech therapy
Beauty shop